What is a portable power station?
What is A Portable Power Station?
A Portable power station is based on lithium ion battery, which equipped with USB, Type-C, DC, AC, car cigarette lighter port etc. Covering all kinds of digital equipment, household appliances, car emergency electrical appliances, providing backup power for outdoor travel and family emergency. At the same time, solar energy storage can be used for a long time when no power outdoor.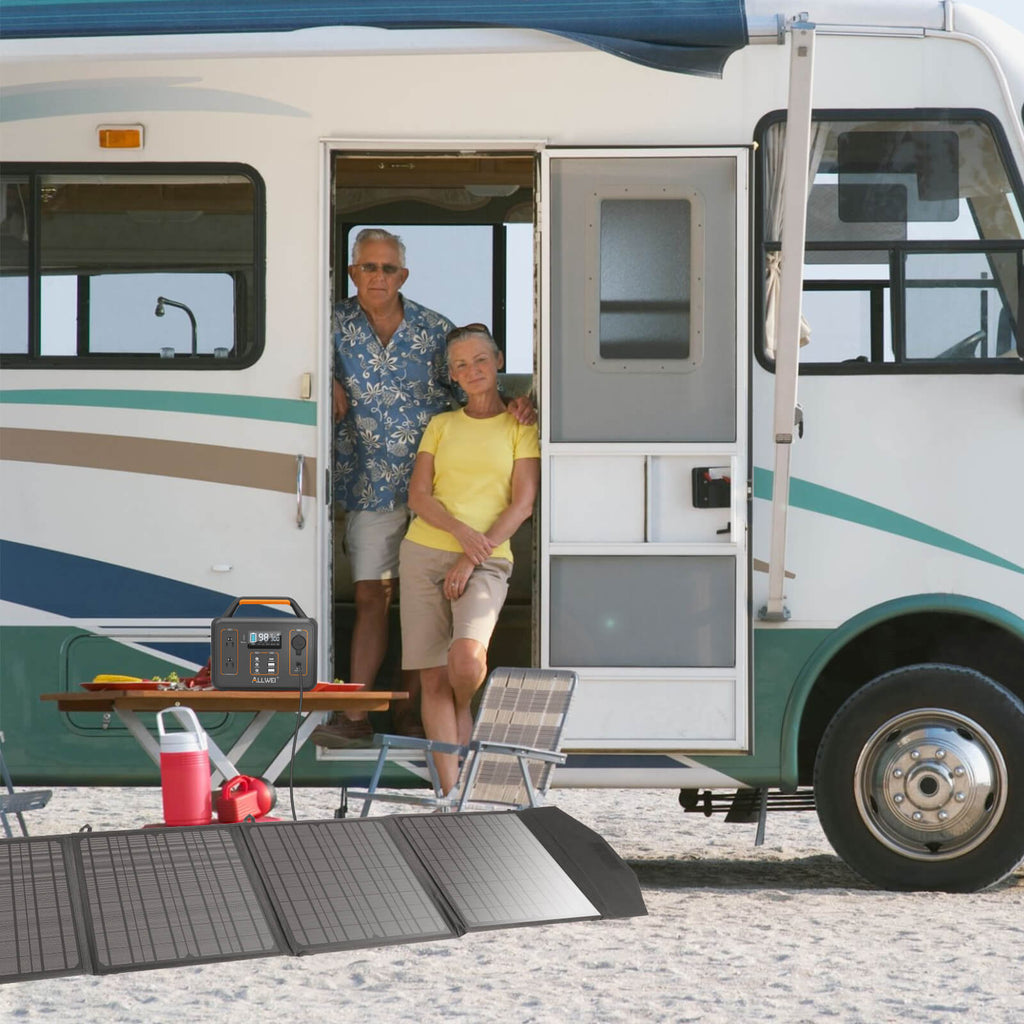 How to choose a portable power station?
1.Outdoor short-term digital applications, mobile phones, tablets, cameras, notebooks and other outdoor office photographers, low power 300-2000w, battery 75000-556800mAh (300-2000wh) power station can meet.
2.Long-term outdoor travel, boiling water, cooking a meal, a lot of digital, night lighting, audio requirements, the recommended power is 300-2000w.
3.Household power failure emergency, lighting, mobile phone digital, notebook, 300W-1000w is enough, depending on actual needs.
4.Outdoor work, simple construction work without mains electricity, it is recommended that 1000w or more, and 270000mah (1000wh) or more can meet the general needs of low-power operations.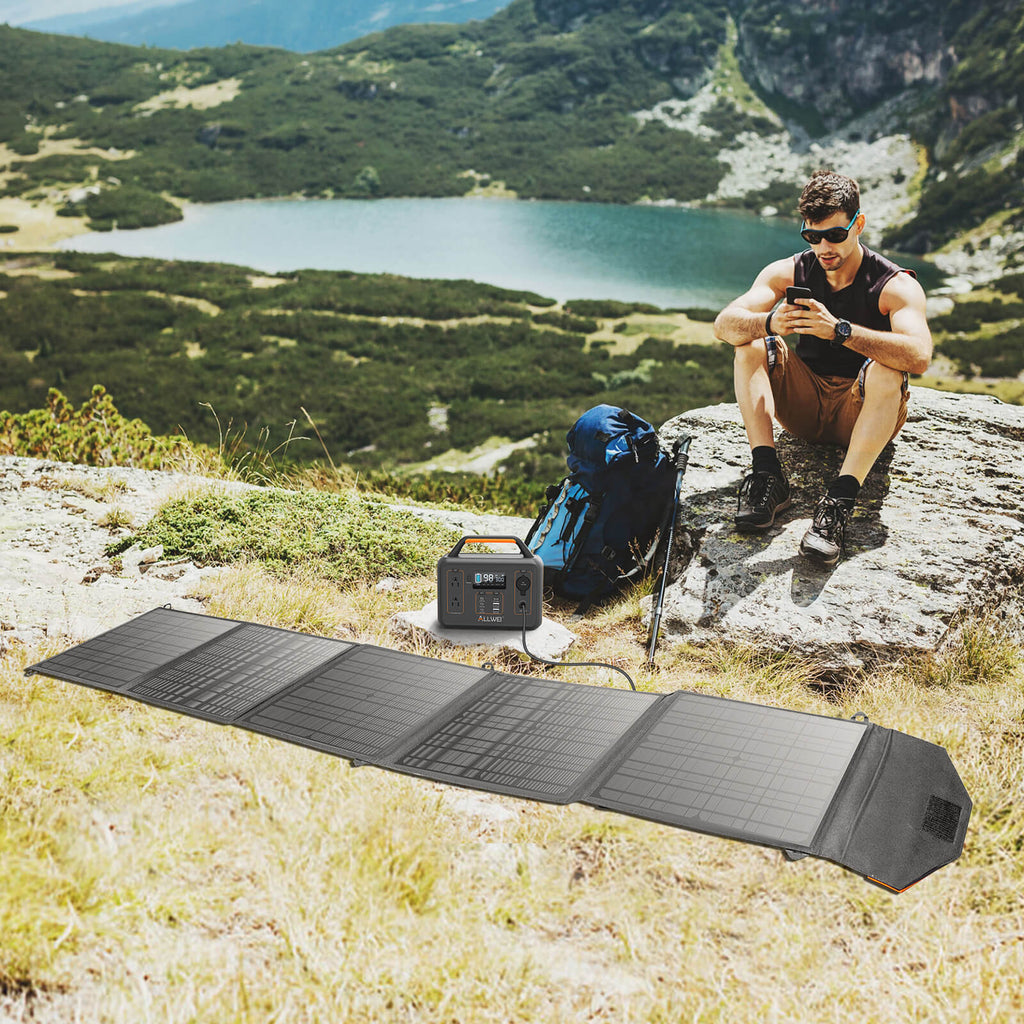 Advantages of ALLWEI 300 Portable Power Station:
1. Safety and Portable. The ALLWEI portable power station adopts automotive-grade power cells, which has a long service life and a good capacity.
2. The body of the ALLWEI outdoor power bank adopts PC+ABS fire-proof casing, which is shock-resistant, fall-resistant, corrosion-resistant, and has excellent high-temperature insulation to avoid the risk of leakage.
3. The self-developed intelligent temperature control heat dissipation system actively dissipates heat as the temperature changes and maintains a low temperature state; equipped with multiple safety protections to avoid excessive charging and discharging, short circuit and other dangers, the intelligent temperature control system automatically adjusts the charging and discharging temperature, and extends the machine life.
4.The ALLWEI solar generator built-in lithium-ion battery, which has high energy density, long cycle life, light weight and portable. The power station it can reserve power supply, has a multi-function output interface, it can match the equipment of different input interfaces, large capacity and high power combined with portability is currently impossible for mobile power and fixed power grids.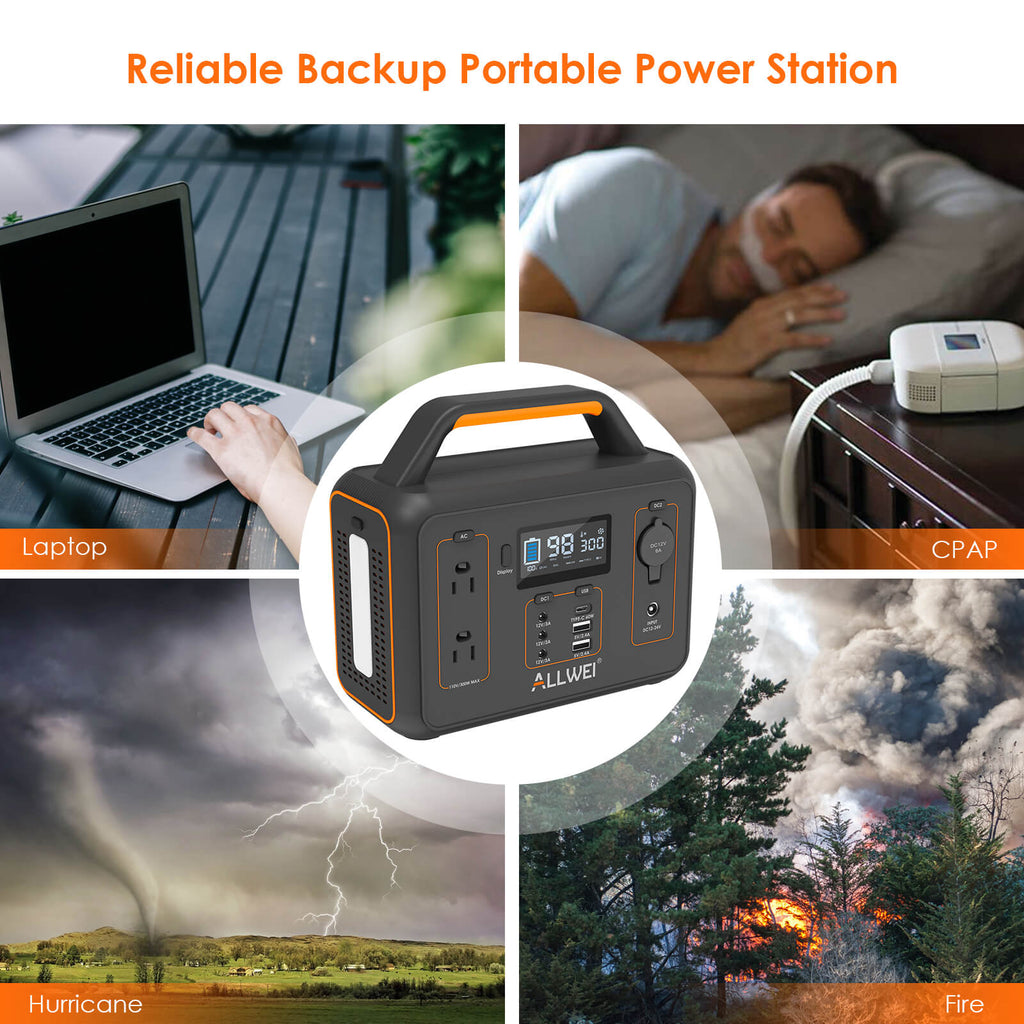 5. With 110V AC voltage output : The AC output power range within 300W, which can supply power for various types of electrical appliances such as computers, digital cameras, fans, car refrigerators, rice cookers, power tools, etc.
6. With car charger and dedicated DC (direct current) interface: the voltage is usually 12V/24V, and the output power can reach 120W-200W. It is mainly used for powering on-board equipment, such as hot water bottle, coffee machine, vacuum cleaner, air pump, etc. Install inverters, ventilators, etc.
7. With USB-A output interface: voltage is 5V, power can reach 18W, can power mobile phones, tablets, outdoor lighting, small fans and other small devices; with Type-C output interface: 5V3A,9V2A PD18W MAX.Mainly supply power for mobile phones, laptops and other equipment.
8. 4 ways of recharging: 1. solar panel 2. wall AC socket 3. car cigarette lighter port 4. gas generator.
---